Go To The Movies
-> El pasado Miércoles tocó día de cine.Fui a ver "X-men La Primera Generación" y por cierto me gustó bastante, más de lo que esperaba la verdad...
Pues bien, para esta ocasión opté por un look bastante cómodo: jeggins, camiseta blanca (con un dibujo marinero en azul) una blazer azul marino y unoz zapatos de estilo oxford.
En cuantos a los complementos opté por un bolso azul y para resaltar un poco el look, y hacerlo elegante a la vez, un pañuelo vintage en tonos cálidos.

-> Last Wednesday it was movie date. I went with my boyfriend to see X-Men: First Class and I really liked it, seriously I thougth it was going to be a bad movie but not at all.
I wore jeggins, white t-shirt, navy blue blazer and my oxford shoes. For accessories I chose a blue bag, mi gold casio watch and a vintage scarf from my Mom. I love the scarf 'cause the outfit looks a little bit dresser.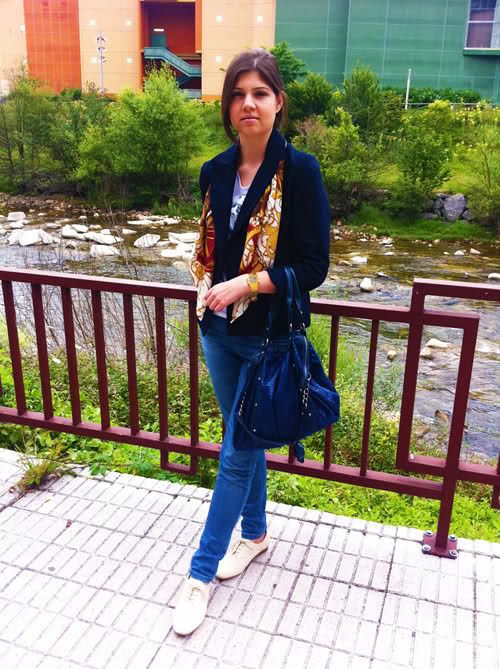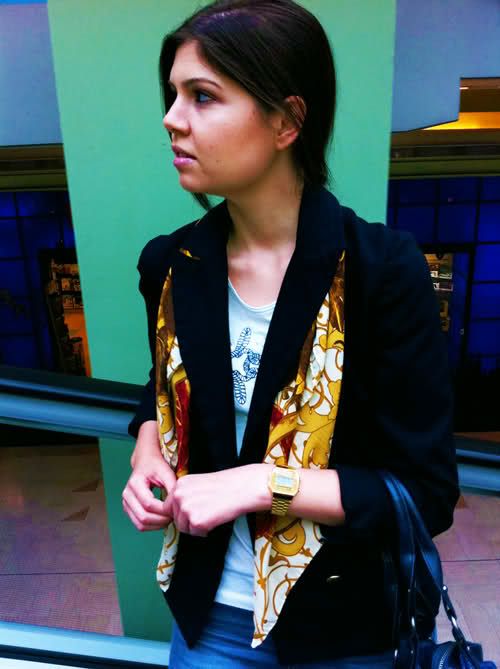 JEGGINS: lefties (ss'11)
BLAZER: zara (ss'10)
BAG: bershka (aw'09)
SCARF: vintage
WATCH: casio