Floral Skirt
-> El pasado domingo por fin tuve la oportunidad de disfrutar de un buen día de sol en toda regla. Así que aproveché la ocasión para estrenar por fin mi falda de estampado floral que hace unas cuantas semanas compré en Pull&Bear.Lo bueno de esta falda es que puedes combinarla con muchos colores: jugar con la gama de azules, de rosas, fucsia, coral o blanco. Para este outfit opté por un jersey fino y sin mangas en tonos azul y blanco(prestado por mi madre).
En cuanto al calzado también iba de estreno, unas sandalias azules que esa misma semana había comprado en una tienda local.

-> Finally, last Sunday we had a sunny day and it was the perfect opportunity to wear the floral skirt that I bought a few weeks ago. It was an amazing purchase because I can wear it with a lot of different colours: blue, pink, green, orange, purple, white...
I chose a thin, sleeveless sweater in white and blue (I borrowed from Mom) and blue sandals.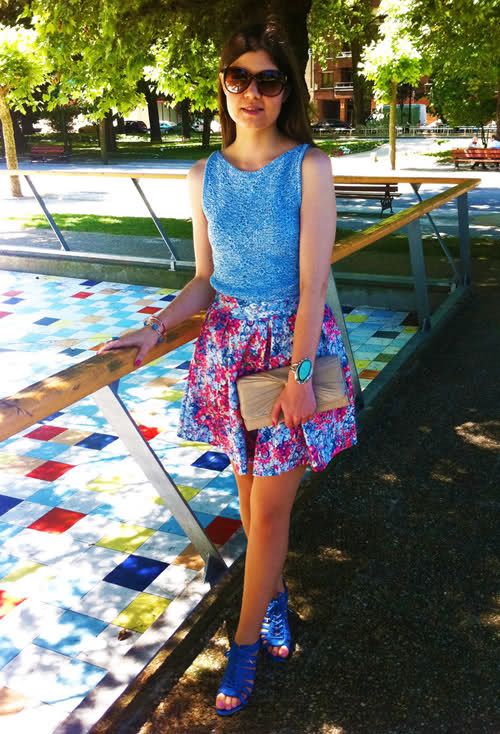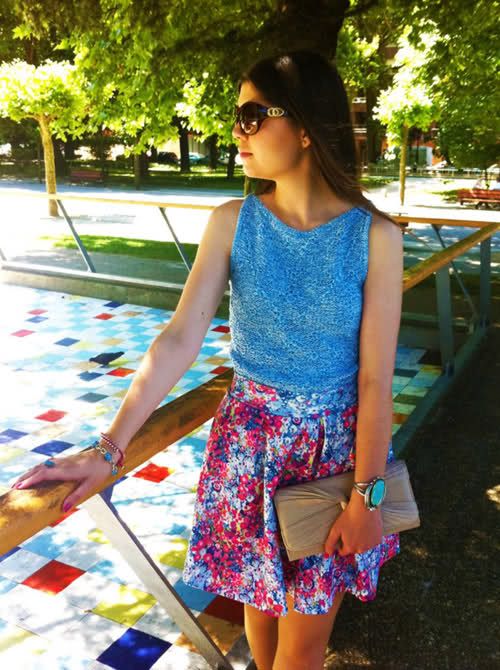 SKIRT: pull & bear (ss'11)
SANDALS: local store (ss'11)
CLUTCH: primark (ss'11)
SUNGLASSES: H&M (ss'10)