Animal Print Accessories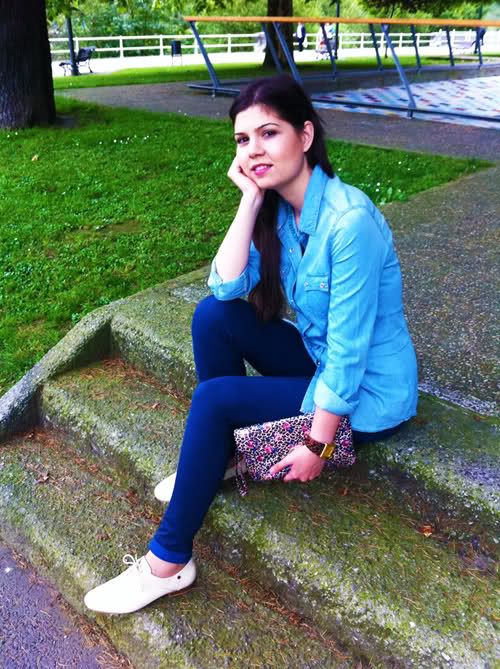 -> Otro outift más, en esta ocasión un look más de diario y bastante sencillo: leggins azules y camisa vaquera. Para resaltar más el outfit he optado por unos accesorios en estampado de leopardo (reloj y clutch) y mis zapatos oxford.
-> Today I show you an everyday look and it is quite simple: blue leggins and denim shirt. To pop up the outfit a little bit I wore leopard print accessories (watch and clutch) and my oxford shoes.
LEGGINS: bershka (ss'11)
DENIM SHIRT: stradivarius (ss'11)
CLUTCH: forever21 (ss'11)
WATCH: stradivarius (ss'11)
OXFORD SHOES: local store (ss'11)