Green & Brown
-> ¡¡Nuevo outfit!!
Últimamente me estoy dando cuenta de que cada vez experimento más combinando diferentes prendas y colores. Hoy por ejemplo he optado por combinar el color verde botella con tonalidades de marrón, incluyendo el leopard print.
Llevaba unos días rondándome en la cabeza la idea de ponerme mis pantalones verdes con este jersey (con tacto de sudadera) de leopardo. Y ha sido la excusa perfecta para rescatar del armario mi cazadora de "cuero" verde adquirida hace un par de años.
Me ha parecido un look muy otoñal y el resultado no ha podido gustarme más.
¿Qué os parece a vostr@s?


-> New outfit!!
I've been playing with different colours, patterns, fabrics lately and for today I mixed green and brown, including leopard print and a faux leather jacket.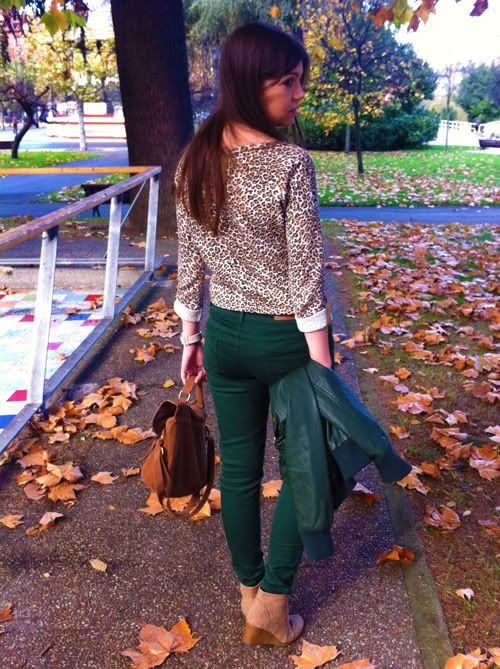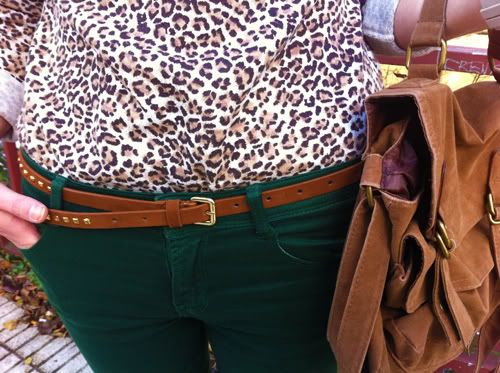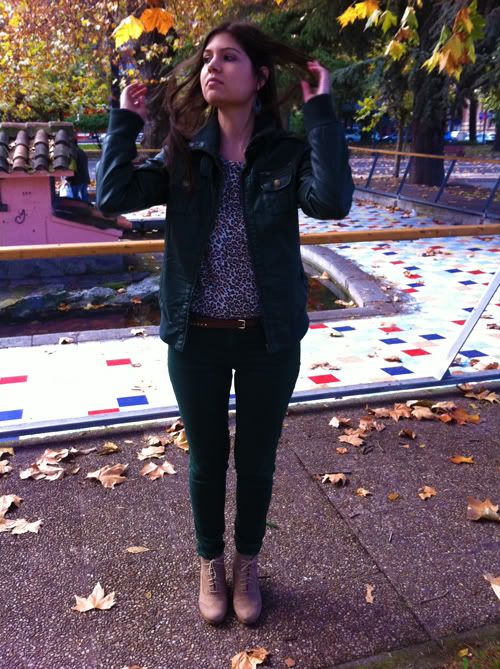 JACKET: bershka (a'09/w'10)
SWEATER: bershka (ss'11)
TROUSERS: zara (a'11/w'12)
BELT: primark (a'11/w'12)
BAG: primark (ss'11)
WATCH: parfois (ss'11)
EARINGS